I'm just going to say it: today was not going to be a great race day for me regardless. It was perfect weather, if a touch cold. There was a bit of a headwind for the first mile and for the last .2 mile, but that wasn't it. I haven't felt quite right since last weeks' trail race – a few dings, and dents – and I promised my boy that I would run with him today.  Today was basically going to be some time on my feet with my boy, nursing some sore parts.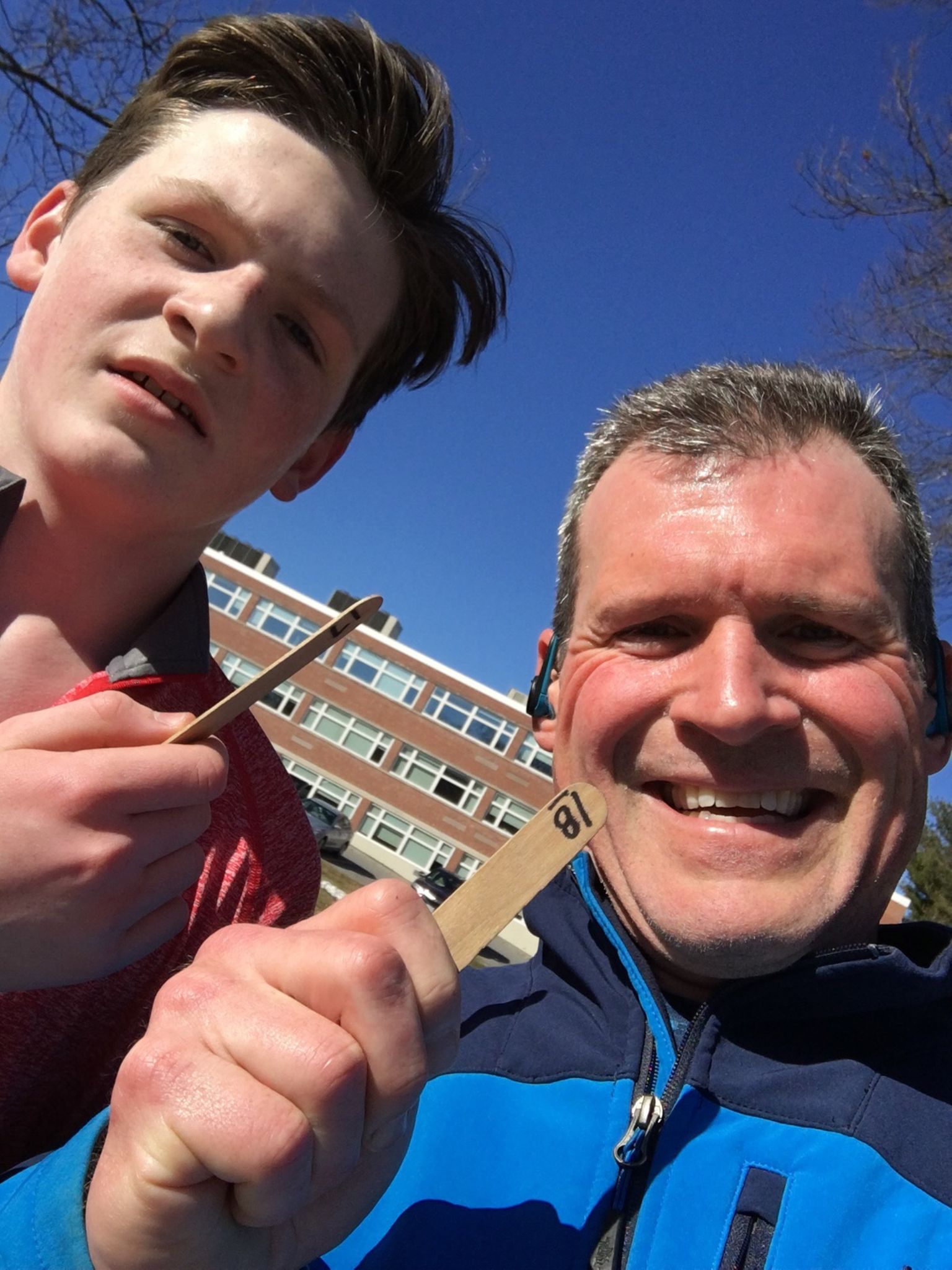 And so it was.  My watch recorded a 9:11 pace: the first mile was respectable enough, but at about 1.5 miles I realized I had gotten a little far ahead and one of my running club friends on his way by – because, that's his MO – said something about me throwing the kid under the bus, so I realized I needed to do a better job of running with him.
I played cat and mouse for the rest of the race, and for the last stretch I waited for him – even giving up a finishing position!! – and we sprinted to the finish.  Officially we finished 17 and 18.
I'll take that experience with him over running my best.
Counter Clockwise (Last 5):
March 31: 28:33, 40 degrees, windy
March 10: 24:11, 32-degrees, windy
March 3: 24:30 40-ish degrees, cloudy
February 17: 24:22
October 21, 2017: 25:13